Klik op de koe om verder te gaan in het Nederlands voor de schaamteloos mooie platen
Dit is een site met beeldende kunst, alleen goed te bekijken met het beeldscherm
op tenminste 1024x768 pixels, liefst veel hoger (zet de browser bij voorkeur op
volledig scherm). En lees de waarschuwing onder de Opgepast... knop!
Click on the seal to continue in English for the brazenly beautiful images
This is a site with art content, to be viewed with a display resolution of least
1024x768 pixels, preferably much higher (it will be useful to switch to full screen
viewing). And please do read the warning under the Caution... button!

Klik op het boek
om verder te gaan voor de boekomslagen
Click on the book
to continue for the cover designs (Dutch only)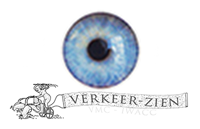 Klik op dit logo
voor de website met onze verkeerskundige bijdragen
Click on this logo
for the website with our work in traffic science
Ruurd & Mieke Groot IWACC, Lange Weide 6, 1631 DL Oudendijk, the Netherlands
email: images@iwacc.com :: tel: +31(0)229542722